Welcome to Castle Elaina an exclusive room founded on Female Supremacy. This place is primarily for Mistresses and the girls, gurls and bois who enter the Pit with a desire to serve Them. Dominant Shemales are welcome to enter the room. Dominant males are allowed in only at the invitation of a Domme and only after they have requested membership by e-mail from Mistress Elaina. Dominant males who do not follow this procedure will be asked to leave.
A slave enters the Castle for the use of a Mistress. The focal point is Her pleasure. As a Female Supremacy room the hierarchy is Dominant Females, girls, gurls and bois.
The fundamental principles for the exercise of BDSM require that it be performed with the informed consent of all parties. That is strictly adhered to at Castle Elaina
We ask that Aany that step through Oour doors respect the world that has been created here by following the rule and guidelines.







The Rules and Guidelines



RULES

All slaves will enter the Pit and construct an entry post that reflects their desire to serve. After doing that they remain silent unless spoken to. The only exception to this rule is if you have been commanded by Your Mistress to do something different. Not constructing an entrance post will likely lead to you being ignored. .

Dominants should behave as Dominants and not switch publically or top other Dommes in public. It undermines the room values



GUIDELINES

It is disrespectful to be in another room as well as Castle Elaina and it should be avoided

Avatars should be a reasonable size and images appropriate to the room theme

Although slaves are not allowed to speak unless spoken to, they are encouraged to post expressive thought relevant to a scene or event in the room.

If there are no Dominants present, slaves may interact with each other. Direct talking will cease in the event a Domme enters the Castle but slaves may still continue with expressive thought.

It is polite to seek permission to leave Castle Elaina

Unoccupied slaves are encouraged to open the door for a Domme's imminent departure. It will be seen as a mark of respect.






Chatropolis User List
Any questions? e-mail Mistress Elaina
Guidance for Moderators



Moderators are not here to Control the room, but simply to help correct disruptive behaviour and to ensure the basic philosophy in maintained. Moderators help set the tone of the room. The role is not one of micro-managing the room. Ultimately, moderators should have fun like everyone else who enters. A quiet word in private is often better than any public condemnation of an action and should be done showing total respect for the person.

Gagging someone is usually done to either, get their attention, or to silence them, usually after they have received a polite warning that they will be gagged if they continue with their inappropriate behaviour. If they continue to post after they have been gagged, (once gagged they will simply be posting "mumbles through the gag"), then they should be told to discontinue posting until the set gag time expires, and if they continue to post they should be booted. Simply set the number of minutes and click on Gag.

Booting someone from the room should be done when you feel a simple warning, or gag will not suffice. Those that are blatant in their disruptive behaviour need receive no warning and should be booted immediately. A 5 or a 10 minute boot is usually enough to discourage errant behaviour, however, there will be times that a maximum boot of 999 minutes is appropriate, for those that are seriously disrupting the room. Simply set the number of minutes and click on Boot.

As a general rule, a good moderator should never have to use the gag or boot.
Mistress Elaina welcomes you to Her home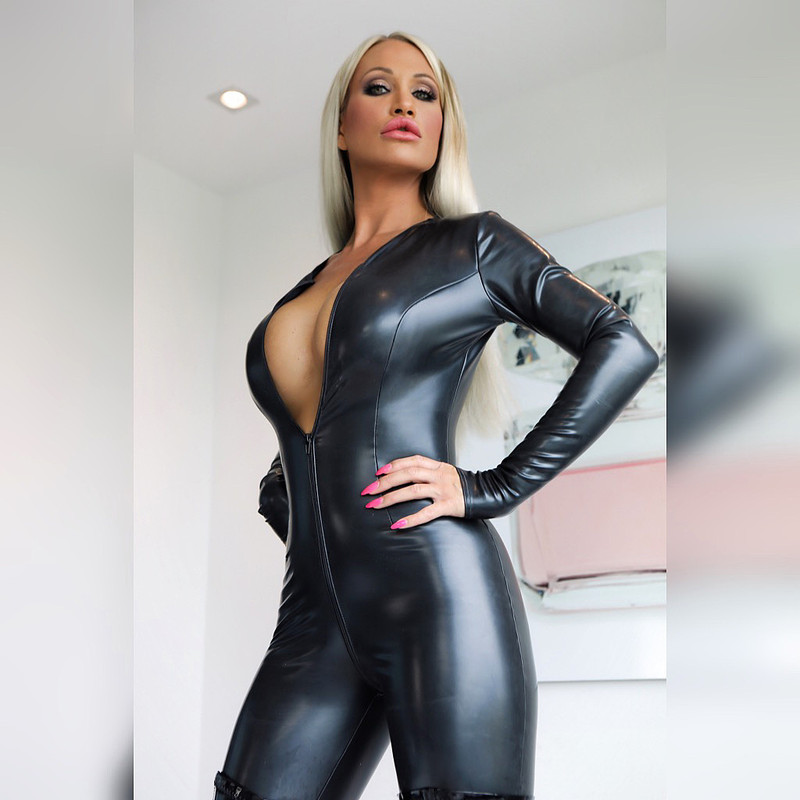 Castle Elaina
There are 1 Castle visitors

Cookie Creator link To enable your computer to accept the cookies from this site, click on link



VIDEO OF THE WEEK


.
.