Welcome to Castle Elaina, an exclusive manor founded on Female Supremacy. There are NO Masters here. This place is for Mistresses and the bois, gurls and girls whose sole purpose is to serve Them.
A slave enters the Castle for the use of a Mistress. The focal point is Her pleasure, not yours.
Castle Elaina is a BDSM themed room of a very specific nature. We ask that Aany that step through Oour doors respect the world that has been created here by adhering to the Ten Commandments of Oour home.








The Ten Commandments



1) Dommes and slaves CHOOSE one room to chat.
2) One is Dominant or a slave. choose and stick to it.
3) slaves are encouraged to construct an entry post that reflects their deep desire to serve. An absence of an entry post may see you ignored.
4) slaves are to address Dommes by Their chosen Title. An absent Title automatically defaults to Mistress.
5) unowned and uncollared slaves are required to enter the slave pit, unlike Collared slaves who will behave in accordance with their Owners directives.
6) Avatars are to be a reasonable size, and images appropriate to the room theme .
7) Although slaves are not allowed to speak unless spoken they are encouraged to post expressive thought relevant to a scene or event in the room.
8) If there are no Mistresses present, slaves may interact with each other. Girls are superior to bois and so must be respected as such when no Domme is present. Direct talking will cease in the event a Domme enters the Castle but slaves may still continue with expressive thought.
9) Slaves must seek permission to leave Castle Elaina
10) Unoccupied slaves are encouraged to open the door for a Domme's imminent departure. It will be seen as a mark of respect.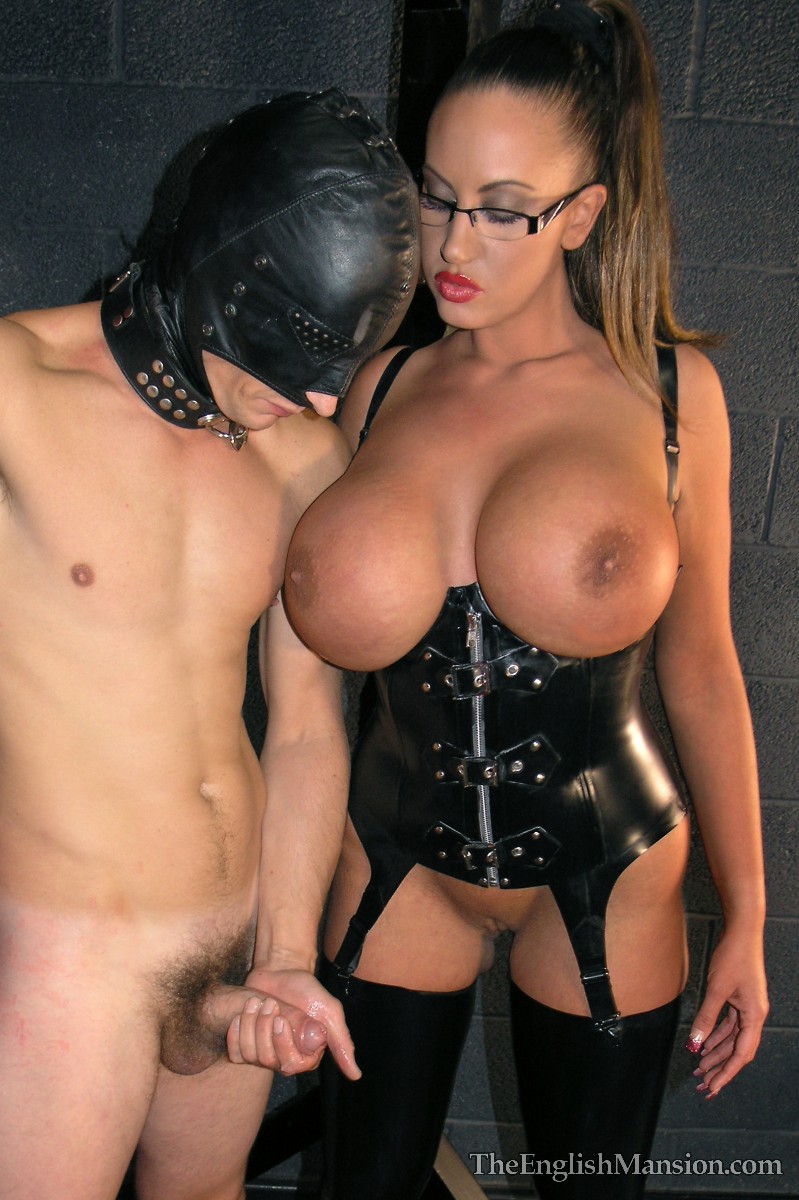 Chatropolis User List
Any questions? e-mail Mistress Elaina
SLAVE PROFILES

(ms katie, bob, dave, niko, gwen)

slave katie: (ms katie to the slaves), i am the property of the Castle's Owner Mistress Elaina. i found the Castle in summer 2014 and thanks to Mistress Elaina, this has become my home, where i feel so comfortable and appreciated in the warm friendly atmosphere.

As head girl my duties include the tidiness of the Castle, and to ensure the slave cock and cunts are regularly inspected to maintain the high standard expected by the Mistresses. Upholding the high standards of my Mistress' home, has become a great passion, to keep it a place where fine Ladies can come to relax and enjoy Themselves. i am always happy to help out newcomers (Dommes or slaves) to settle in and understand this amazing place, to appreciate how the rules give order and structure how they benefit A/all.

i take great pride in being able to provide boot worship and cleaning services as needed as well as high quality cunt pleasuring when required, and a very able cock sucker, skills i employ both for the pleasure and amusement of the Dommes. All the while I seek to learn and grow and become a better girl, and am currently learning a little puppy training. Foremost in my mind and heart, always, is my unwavering love and devotion to my Owner, the most beautiful and wonderful Mistress Elaina.

slave bob: i have been at the Castle almost since it first opened. i feel immensely proud to be wearing Mistress Sarah's collar. my skills have greatly increased under the guidance and training i have received from Her, and feel i am now better able to serve both Her and the other Dommes that frequent Castle Elaina. i am a pain slut, enjoying being under the total control of my Mistress, but am also very skillful in giving pleasure with my tongue and my slavemeat.

i am also a room Moderator a position that i take very seriously because i love this room and want to make sure that it stays true to it's BDSM theme. i fully understand that the rules are set in place to enhance our experience, providing a structure where we can live out our online fantasy to it's maximum potential. Though i belong to Mistress Sarah i am available to be used by the other Mistress' of the Castle, always endeavouring to make Mistress Sarah proud when i am used by Others.

slave dave: I am honoured to that i have been chosen by Mistress Elaina to wear Her Collar.

I found the Castle and have never seen such an unbelievable Realm. Those that rule are amazing beyond words and the home that Mistress Elaina has provided is beyond compare. I am honoured and privileged to be a member of this wonderful F/family and look forward to being in the Castle as much as is possible.

Since I have been coming to this Realm I have truly gotten in touch with my submission thanks to the training of Mistress Elaina and all the Other wonderful Dommes that inhabit the Castle. Even when not in service, the amount that can be learned is immeasurable. I can't thank E/everyone enough in the Castle for assisting me with my true desire of submission, especially Mistress Elaina. The environment that is provided is one of safe/sane and consensual truly adhering to the BDSM credo. This lends itself to a no pressure environment in which P/people can realize their true desires. It is like no other Realm I have ever found.

An even greater honour, one in which there is no comparison is to be considered by Mistress Elaina. I truly can't put into words what this means to me and my heart and soul leaps whenever I even contemplate the possibility. To have the honour and privilege of being summoned to Her is beyond comprehension and every time it happens to me my heart and soul soars so high nothing can bring it down. She is the epitome of what BDSM is and has truly created a paradise for A/all to enjoy.

niko: I recently stumbled into the realm of Castle Elaina. I've not wanted to leave since!

I can be a bit of a brat and/or bitchy at times but will heel immediately to Mistress Elaina, Mistress Tesssa, Mistress Brat, and the Other Mistresses of my home. I am here to serve all Women and have few limits and almost no limits with Certain Ones. I am not collared at this time.

My hard limits are as follows: no kids or "child" play. This is an adult chatroom and I am not into pedophilia. Please realize this is different from being immature, childlike, or bratty! I will sometimes "act" as a fox but this does not mean I am into bestiality. Playing around as a "furry" pet is different and fun when the right circumstances are in place. My final hard limit is no death, snuff, or permanent maiming play. I realize that we are in a virtual realm, but the idea of these things is not my bag of candy dildos.

Now that I have succeeded in coming across as completely bitchy and not submissive at all I am going to say that when my limits are respected I am more than willing to serve Natural Female Women in ALL capacities. This does not mean sexually all the time. I highly enjoy and even crave serving as a footstool, fetching drinks, worshiping boots and feet, and being of service in most any way. I seek to amuse and please the Dominant Women of my home. I have much to learn and am willing, nay, eager to be guided by strong hands.

As a real time fully natural female submissive/slave for longer that I am willing to admit I feel it is my place to help my home be one of love, care, and delight. I also highly believe in SSC (Safe, Sane, and Consensual) play in the virtual world as well as in the real world. This means helping my fellow submissive out in most ways. I enjoy teasing others and flirting heavily. Please realize that without an order from a Dominant Woman I have no intention of doing much more than teasing you.

slave gurl gwen is a mere trainee whose collar is conditional upon the Will of the Goddess Elaina; it may be slipped off at any time should this bitch fail in Her service.

slave gurl is a mere cross dresser who counterfeits the appearance of the Superior Sex, missing by miles the divine elegance of the Goddess inspired Perfect Female Form.

Since being graciously granted admission to Castle Elaina, this trainee slave gurl has been utterly transformed and turned inside out in the powerful, yet loving, hands of the Goddess Elaina. This trainee slave gurl hungers to serve the Goddess Elaina, like a meal to her soul, a mere chattel property, kissing with tender devotion the stones upon which Her Thigh Boots have stepped.

slaves seeking to serve in the Castle Elaina should read and carefully follow the rules. Wear a simple name: "mike" or "judy," for example, not "Seeking a Mistress Cougar." Make a creative and careful entry statement, it's the one time a good slave can shine before the entire room; pay attention to proper grammar and spelling, it shows you care how you present yourself. Do NOT speak to a Mistress, unless spoken to. Even when Free Speech is granted, no not speak directly to a Mistress, unless it is very clear She allows the privilege.

A slave must be patient: slaves expecting a Mistress to take immediate interest will be disappointed. Watch the skilled member slaves of the Castle Elaina perform and pick up pointers from them.

A slave's service is the Mistress's pleasure. Do not expect a Mistress to cater to your favorite fetish; though, if very pleased with you, She may.

If a slave includes a little love with her service, she will find more than a little love returned.


lela: i found the Castle in December of 2015, back when i was first trying to get into the D/s lifestyle after dreaming about it for years. At first i came in scattered, not staying for very long as i continued searching and exploring for what it was i wanted out of D/s.

The entire time i could not stop thinking of my first impression of the room, being instantly drawn in by the Commandments. The whole way it was set up just made the experience of it so immersive, something many rooms on this or any other site lacks. So, in late spring that year i started coming in more often, eventually becoming a member, then in July of 2017 being granted the rank of Mod. all long the way meeting so many nice people and building relationships that will stick with me for years to come.

i myself, and a full submissive, ask my kinks and fetishes one week, then ask me again the next and i may have an entirely new list for you. i can never stay one type of submissive for a long amount of time, i am always seeking to explore and try new things. i may be at some point a cutesy and loving little girl at one time, next i'm a hungry and eager fuckslut, i've even had some time in as a puppy. i do love being put into a servant role as well (Add maid to the list of my personas). Always enjoy being put in my place and being reminded all and all, i am still a slave and below Whoever it is i am currently serving.





VIDEO OF THE WEEK


GUIDANCE FOR MODERATORS



Moderators are not here to Control the room, but simply to help correct disruptive behaviour, and to enforce the Rules of the room. Enforcing the rules should, whenever possible, be done in a way that encourages good behaviour, rather than forcing the issue. Moderators help set the tone of the room, and therefore should try the "carrot" before employing the use of the "stick".

Each time you enter Castle Elaina, click on CONFIG, and change the squelch options to "squelch by IP". The reason for this is, if you gag or boot someone when it is set to "squelch by user" all that person would need to do is leave the room, then enter using a different name.

As a Moderator, you will never use the squelch option, for in doing so, you lose the ability to know what is happening in the room, and therefore, are unable to adequately moderate the room.

Gagging someone is usually done to either, get their attention, or to silence them, usually after they have received a warning that they will be gagged if they continue with their disruptive behaviour. If they continue to post after they have been gagged, (once gagged they will simply be posting "mumbles through the gag"), then they should be told to discontinue posting until the set gag time expires, and if they continue to post they should be booted. Simply set the number of minutes and click on Gag.

Booting someone from the room should be done when you feel a simple warning, or gag will not suffice. Those that are blatant in their disruptive behaviour need receive no warning and should be booted immediately. A 5 or a 10 minute boot is usually enough to discourage errant behaviour, however, there will be times that a maximum boot of 999 minutes is appropriate, for those that are seriously disrupting the room. Simply set the number of minutes and click on Boot.


Mistress Elaina welcomes you to Her home




Other Ladies who live here


Mistress Kelly, Maia Nicole Lea, Mistress Brat, Mistress Annika, Mistress Irena, Mistress Kimiko, Mistress Vanessa


Castle Elaina
There are 0 Castle visitors

Cookie Creator link To enable your computer to accept the cookies from this site, click on link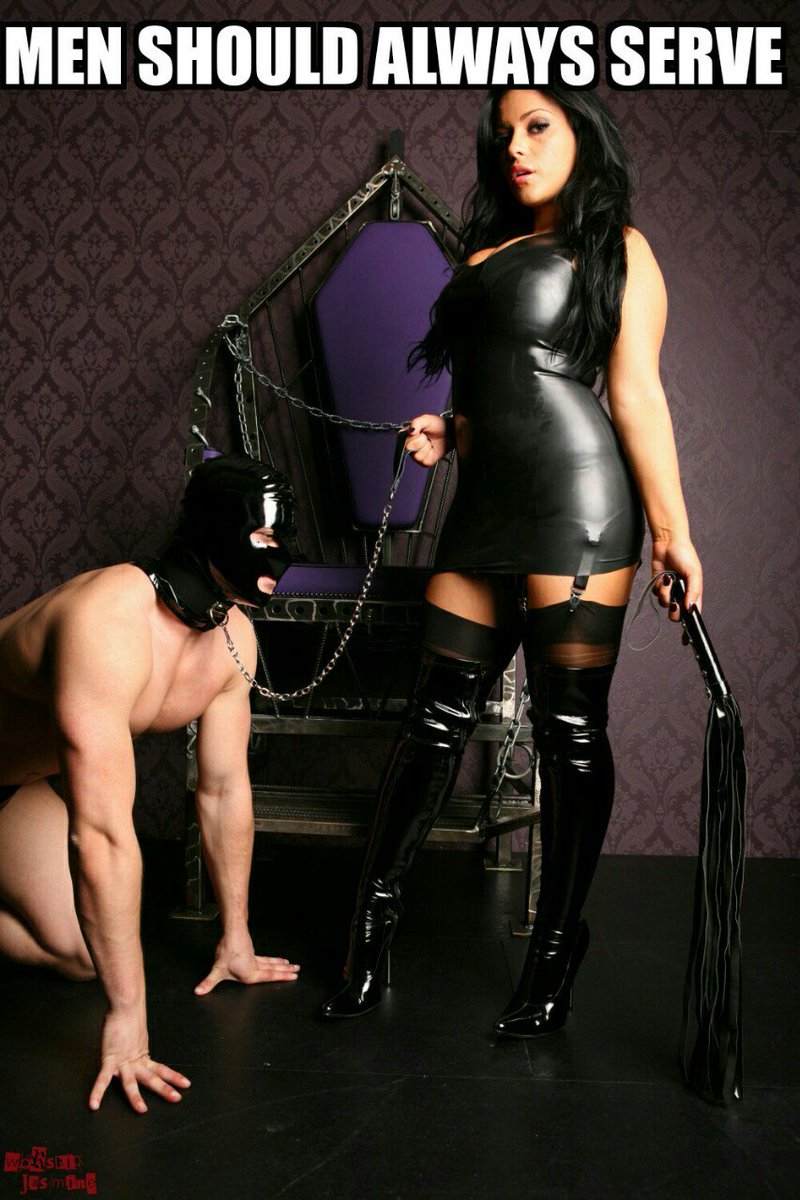 . DOMME PROFILES
(Mistress Elaina, Mistress Kelly, Mistress Brat and Mistress Irena)


Mistress Elaina (Owner of Castle Elaina): I am a bisexual Domme who enjoys the softness and curves of a beautiful woman as much has the firm strong muscles and hard meat of a male. Depending on My mood I can tease and torment to distraction sending those who serve into the subspace of pleasure. I like to be pampered and worshipped.

Nothing pleases Me more than a slave showing their submissiveness through the worship of My boots. The lucky ones can kiss My leather glove to show their devotion. When pain is needed to teach a lesson My wrist can control My whip to exert the admonition that is required. The exquisite pain I can deliver is renowned.

I have two wonderful special ones in katie (the head girl) and dave. Both have the honour of wearing My collar. I look forward to welcoming you to My home and who knows what awaits you when I summon you.

Mistress Kelly:  I came to Castle Elaina back in November of 2016. I had been new to chat and tried many rooms in the Underground but found none of them to my liking. When I came here from a recommendation I was shy, nervous and just learning the BDSM ways and ways of the Castle. I loved the openness and I liked seeing the control of the Dommes and it pulled out my strong dominate side. In the beginning Cuntress Sarah, dave (E) and Mistress Brat helped Me and mentored Me.  With their guidance and help I became a mod that next spring and this past winter 2018 was honored to become one of Elaina's administrators. I am now a Senior Castle Domme/Mistress, Mod and administrator.

I am lesbian and a single working woman and believe successful strong powerful women should take care of themselves and dress to show their elegance success and power with their body and clothes.  I love to show my body and curves as it helps me tease and bring out the strong dominate and aggressive side in me.

I have called Castle Elaina my home now for over 3 years and I find it one of the best rooms in Chatro and the style and openness of the room brings out the best in me and others that have become members of the Castle. I have learned so much from Elaina and Cuntress Sarah to encourage others in a wide range of philosophies and styles.  I love the idea of a dominate run female BDSM room but also allowing strong she males to enjoy along with other Mistresses and slave males. Elaina allows a large variety and types to enjoy her room.

I am more of a teacher and mentor than a hard strong disciplined Domme. I enjoy inviting new slaves and Mistresses into the Castle teaching them and showing them how our lifestyle here is open and yet very loving. I love attention and if you want to be taken or used I love the show of respect and caring from your posts.  I like to take my time and get to know you and have long sensual adventures. I love to start scenes and enjoy my morning coffee especially when it is made properly and served correctly. I do not care or like those that jump from room to room, double room, and wastes mine and the Castle's time.

My time is very special and if you want to get to know me say Hi be polite and give me all your attention….You will enjoy it I promise!!

Mistress Irena: I discovered Castle Elaina in March 2016 after having tried some other rooms and found them either no fun or too open and lax in their approach to BDSM. I like to have fun but I definitely want to be in control so I can get the most out of it for My pleasures. Usually, the slaves enjoy this too but, to be honest, their enjoyment is not really of importance to Me.

I like to dress elegantly. I believe that powerful women should dress elegantly and fully display their power and elegance through their clothes. I believe this is the outward sign of what is deep within Me. Rarely will I display My body but perhaps this is a dormant side of Me that the room might bring out. I certainly enjoyed the 'Boots and Breasts' weekend.

Part of the attraction of the room to Me is that the views and philosophies of the Ladies who live here are so varied. Mistress Elaina encourages that variety in a highly inclusive way. Powerful she male Dommes can therefore enjoy the room equally as well as 'authentic' Dommes and so there is opportunity for infinite variety.

In terms of BDSM I like to orchestrate scenes and although usually very proactive is setting them up will respond to slaves and other Ladies who make contributions. This way the scene is organic and one that stimulates the mind and more physical parts of the body in many and varied ways.

I am bi-sexual and am in search of a special one so if you want to be used I expect you to demonstrate that through your posts and the way you behave – you may be the one. I have no time for those who are going to waste My time and this is usually noticeable from your first post to Me if I summon you. Make it count! You might not get a second chance.

I am very happy to be a part of such an interesting and wonderfully friendly group of people who really understand what BDSM and a D/s relationship is all about and hope my real time will allow Me to enjoy many hours in your company.


Mistress Brat: I love Castle Elaina. I think it's a wonderful room. I have been coming here for a number of years. I'm very proud to call it my home and thank Mistress Elaina for allowing me into her home and making me feel so very welcome.

I have met and continue to meet lots of wonderful slaves and subs who have pleased me by serving me in many different ways.

I am a very lovely bubbly Dominant Lady, fun loving and caring, however, I can also be very strict. I will not tolerate nonsense, or slaves not following the Rules of Castle Elaina.

I have a new wonderful wife called Mistress Eva. I can't imagine my life without her in it. I love and very much adore her.

Don't be afriad to ask me any questions about the BDSM lifestyle. If you do, I'd be more than happy to help. My main fetish is feet. I love everything about them. I often tease bois and girls just by My feet.






.